ML Model to Web App in Minutes.
Anvil is the fastest, simplest way to deploy your ML models. You can build the UI in Python – no Javascript or HTML required! The drag-and-drop designer makes building UIs a breeze, and you can publish your apps online with one click.
Deploy Models Straight From Jupyter
It's easy to put a web UI on your existing notebooks. Watch our tutorial:
Build interactive machine learning models with nothing but Python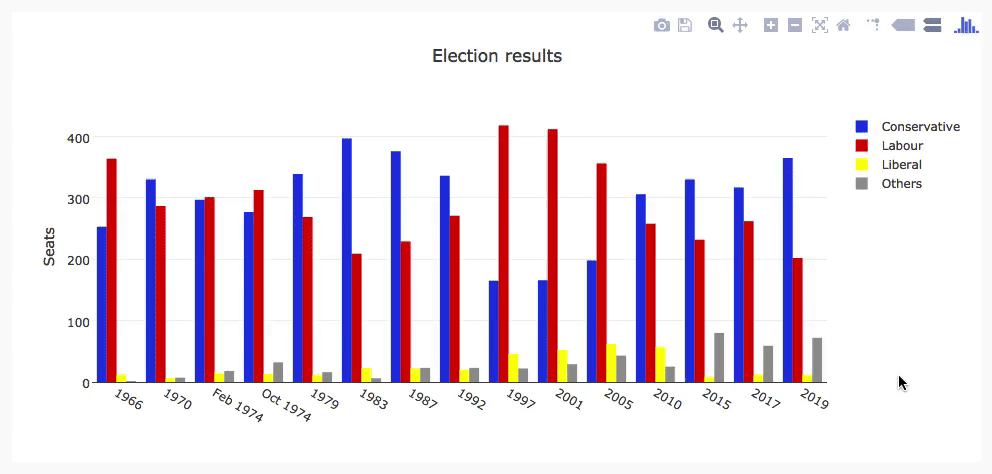 Anvil lets you run Python in the browser, so you can make your models interactive without writing any HTML, CSS or JavaScript!
Use all your favourite Python libraries, such as Tensorflow, Scikit-learn, NumPy, Pandas, Plotly, Matplotlib, Scipy and many more.
No JavaScript Required
All you need is Python.
Build your UI with a drag-and-drop designer, write Python that runs in the browser, and Python that runs on the server. It's that simple.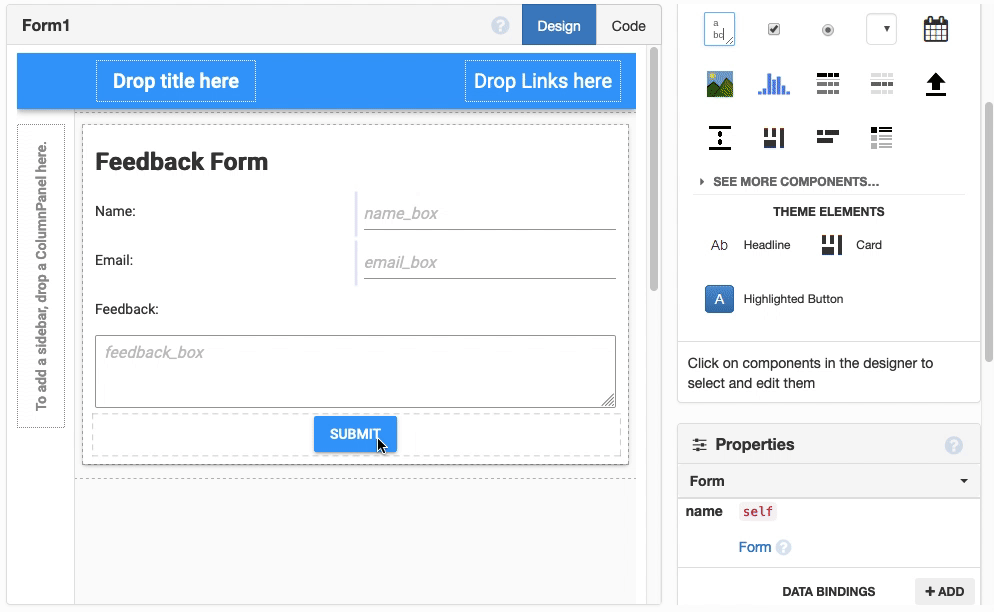 One-click Cloud Deployment
Publish your apps online with one click. Or keep them private for just your colleagues. Either way, there's nothing extra to install – your app is available right away.
Available On-Site
You need to keep your data within your own network? No problem.
You can install the full Anvil environment on your own servers. See here for more information, or email enterprise@anvil.works to set up a trial.
Installing Anvil on a server takes less than 10 minutes.
It's Free to Get Started!
Sign up for Anvil's Free Plan now:
Find out more
Anvil is a powerful platform for deploying your Machine Learning models. Check out these articles and tutorials to see for yourself: