We're not currently recruiting
Hi there! We're not looking for new team members right now. If you want to talk to us about the company, please do drop us a line at contact@anvil.works.
---
About Us
Anvil is a platform for building full-stack web apps with nothing but Python.
Developers say it's "so easy it feels like cheating". Businesses love getting things built 7 times faster. If you haven't tried it out, or checked out a video demo, we promise you it's worth it.
We're an early-stage startup, but we're already profitable and growing fast.
Your responsibilities will be wide-ranging, and you'll get to shape where Anvil goes next. (And yes, you will get meaningful equity.)
We have a supportive company culture.
We are humans first and entrepreneurs second. All roles offer part-time or flexible working, and we believe that a diverse company is best-placed to serve our diverse users.
(And we walk the walk: Read what it's like to work here, or meet the team.)
---
What's it like working here?
" Anvil is a fantastic place to work. I'm working with some of the smartest people I've ever met; there seem to be no bounds to their engineering talents and I am continually wow-ed by the things we build. Most of all, they're incredibly passionate about what they do and it's a pleasure to work with people who genuinely believe in what they're creating.
As well as being ludicrously talented software developers, my colleagues are incredibly supportive and eager to help me grow and develop. They're very happy to pause what they're working on to sit down and walk through a new concept or feature with me, and I have learnt an incredible amount since I joined the team. We have a very open working culture, where everyone is listened to and which welcomes and encourages discussion.
I feel proud to be part of such a collaborative, encouraging and talented team that is building something so powerful. "
Bridget Grimshaw
Software Developer
" Put simply, working at Anvil is fantastic!
I'm passionate about great products and every day I get to work in a team of people driven towards one goal, making a great product. I get to develop as an engineer and writer, while having my ideas listened to and acted upon.
The team are easily some of the best engineers I've ever worked with. Best of all, they are great teachers who take the time to explain new concepts.
Day to day, my work is very varied. My work can be anything from marketing to engineering, all with a focus on clear meaningful objectives. I'm very happy working at Anvil and cannot recommend it enough."
Ryan Britnell
Developer Advocate
Anvil at Conferences
We don't spend all our time at conferences (and none at all since 2020!) – but when we go, we get lots of attention: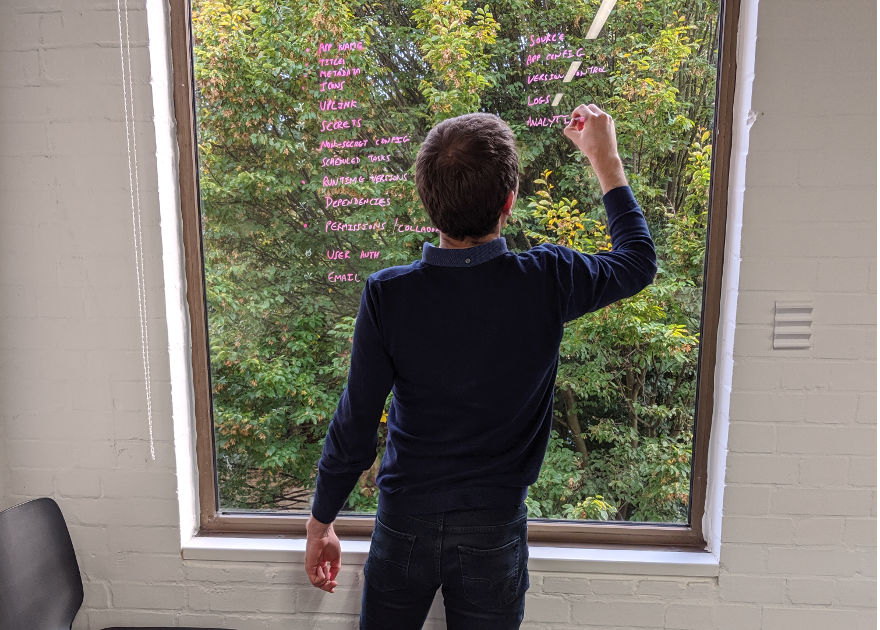 Applying
If you'd like to join our team, please head over to apply.anvil.app. If you still have questions about the role, you can email us at recruitment@anvil.works.
We look forward to hearing from you!
(Direct applicants only; no agencies please)