Example Dashboards Built with Python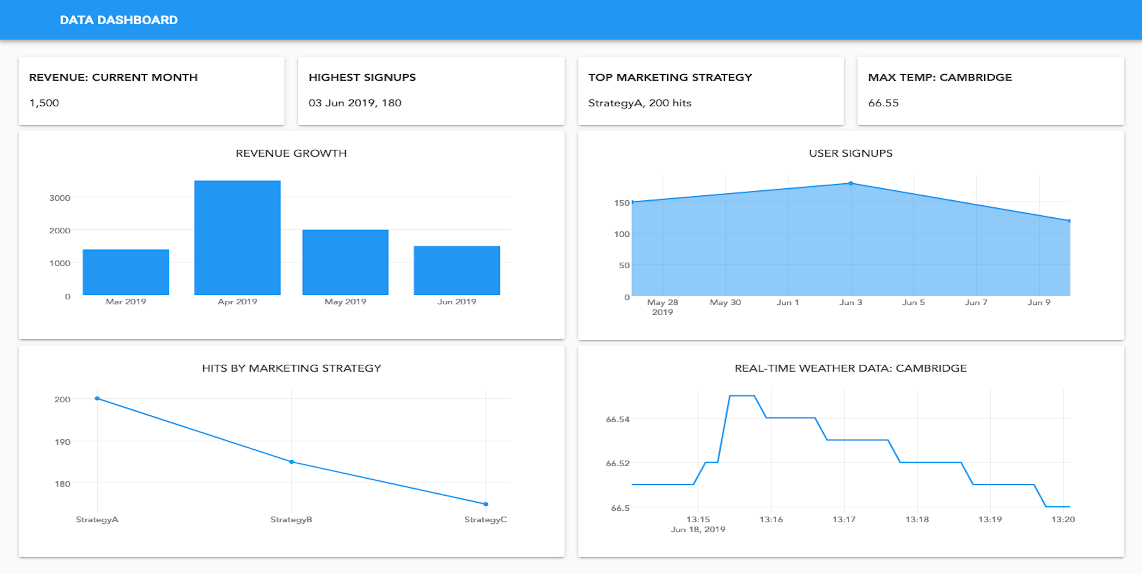 Create the custom dashboards you need, with nothing but Python.
Drag and drop your layout, then use your favourite Python tools to display the data you need. No HTML, CSS, JavaScript or DevOps required!
Looking for inspiration? Take a look at the showcase below to see the beautiful dashboards that people are building with Anvil.
Dashboard Tutorial
Build a Dashboard with Python
This step-by-step guide shows you how to build a dashboard app in just a few minutes, using nothing but Python.
Read now
If you'd like to get your dashboard featured in this showcase, drop us a line at: contact@anvil.works.