Build the tools you need
Boost your productivity with Anvil. Only you know what tools would help you save time every day - and now you can build them. Deploy new tools inside your company with no fuss, and no limits.
Whether you need auditing tools or a front-end for your latest financial models, Anvil has the features you need to build and ship something quickly. Get started with our team plan today.
Watch a tutorial to see how easily you can get started.
Business apps See how quickly you can get your business moving with our example apps:
Tutorials Learn how to use Anvil with our bite-size five minute videos:
---
Reference Docs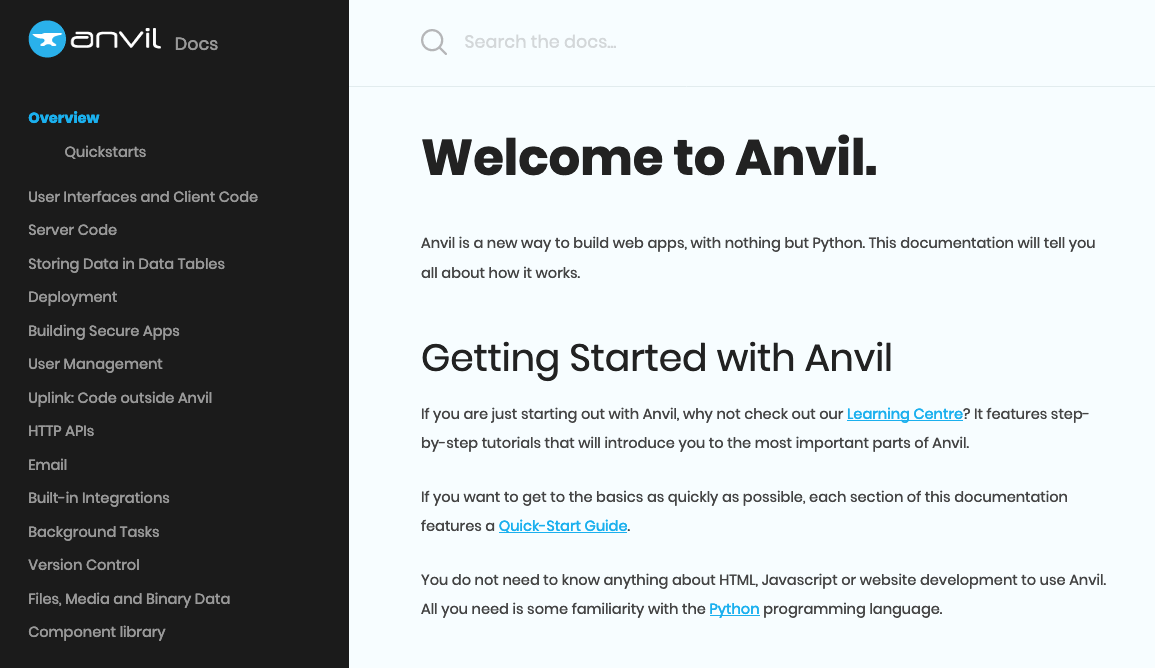 The Anvil reference docs tell you everything you need to know about Anvil.
This is where you can look up details of every component, every library, and learn how to use advanced features of Anvil.
Learn more about Anvil
Get in touch with us to learn more about how you can best use Anvil, and arrange a demonstration of what Anvil can do. Just leave your email address or phone number and we'll get back to you right away.