Last week in Anvil's Advent Calendar
We're now at the end of our Anvil Advent Calendar - throughout December we've built a festive Python web app for every day until Christmas!
Here's what we've seen in the last week:
Building a GPT Chatbot
Did you know that there are some really good language models these days? And that quite a few are now open-source, and there are even APIs like HuggingFace that will host them for you?
Well, earlier this week, we used them to create a chatbot: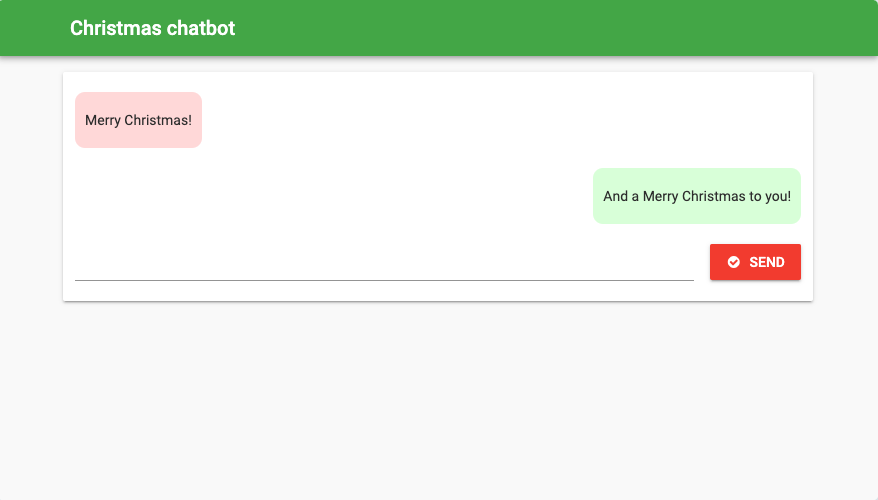 Building a Chatbot
Advent Calendar, Day 22: Get a robot to wish you a merry Christmas.
Make a Christmas Pub Quiz
Last year, we found ourselves doing a lot of online Christmas Pub Quizzes. Hopefully, this year will have a lot more in person gatherings, but it's still fun to have a remote quiz when you are far away from friends and family! So we made a Christmas quiz in Anvil: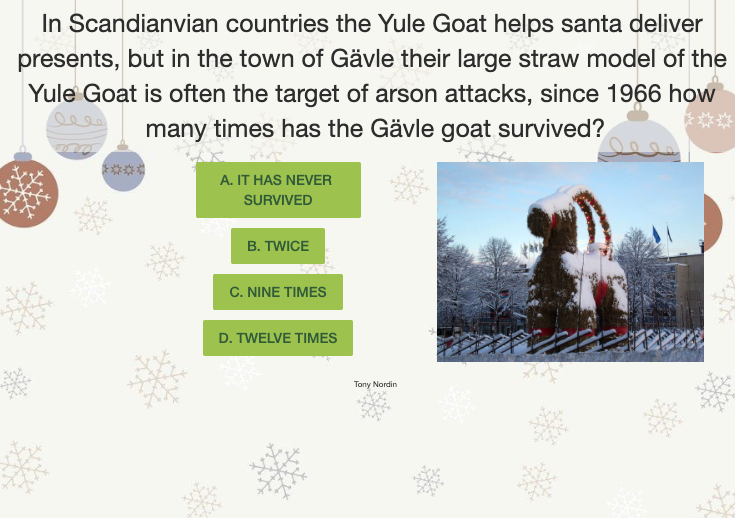 Make a Christmas Pub Quiz
Advent Calendar, Day 23: Have your own Christmas pub quiz night using this app.
Monty Hall At Christmas
Who doesn't enjoy brain teasers at Christmas? For Tuesday's Advent Calendar, we built an app to demonstrate the classic Monty Hall Problem. Challenge yourself and see if you make the right choice: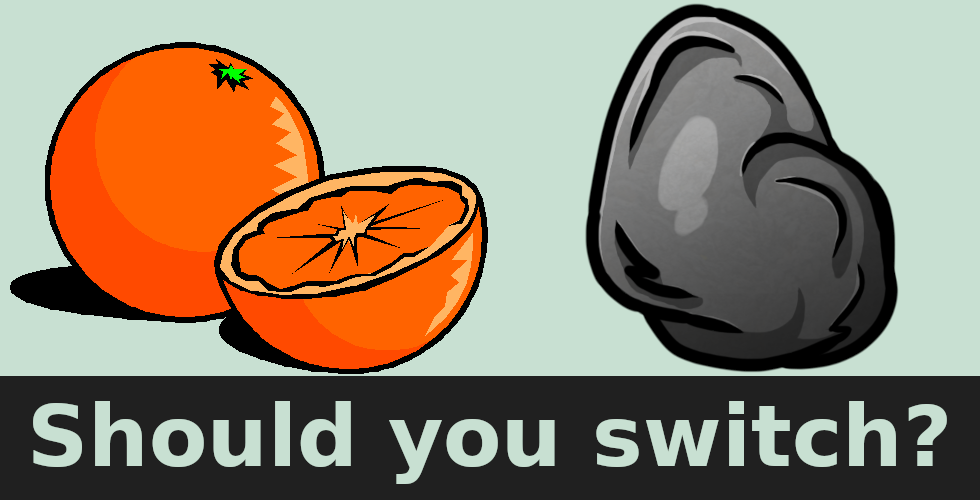 Monty Hall At Christmas
Advent Calendar, Day 21: Learn some conditional probability with a Christmas-themed Monty Hall app!
Present Feedback
For Christmas Eve, we built a quick app to help your friends and family give you feedback on your gifts: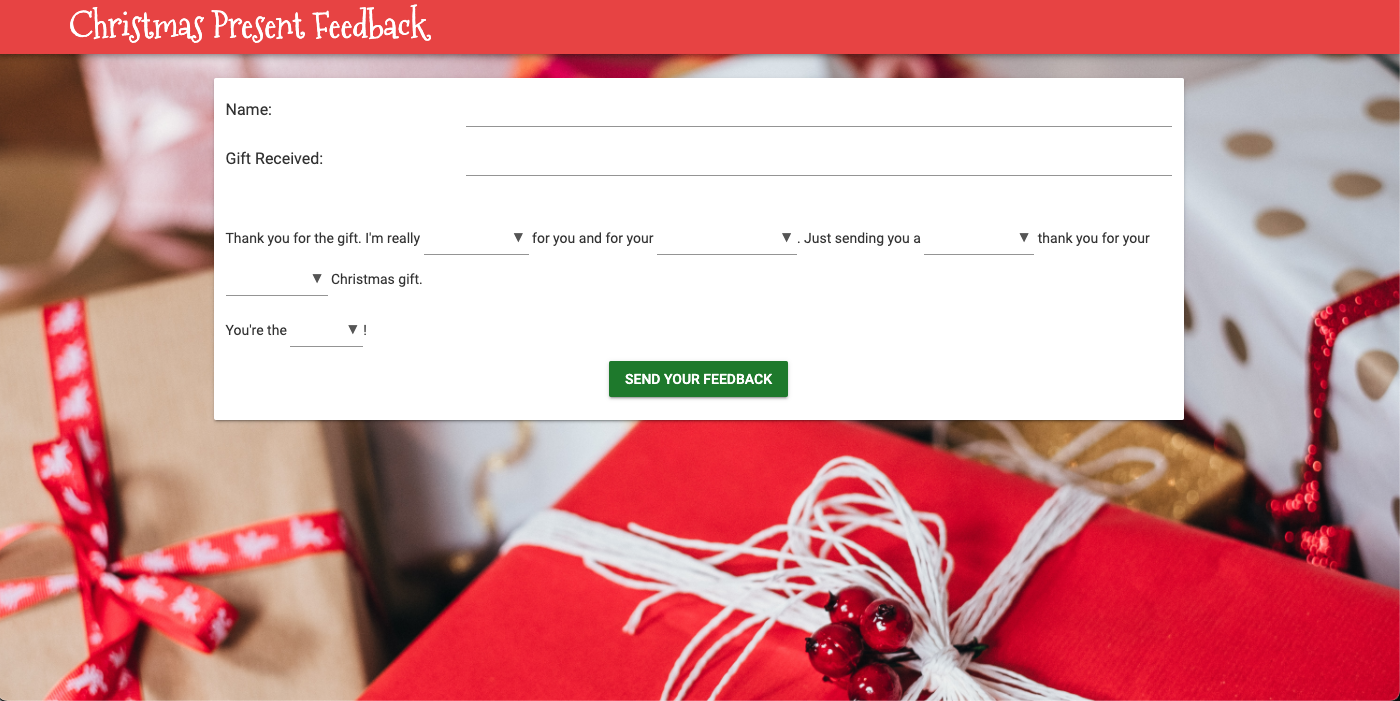 Christmas Present Feedback
Advent Calendar, Day 24: Receiving feedback on your gifts is an enlightening experience, for better or worse! Our app for today lets you collect feedback more easily from your friends and family.
Gold, Frankincense and Myrrh 2.0
On last year's advent calendar, we had an app that visualised the prices of gold, frankincense and myrrh. This year, it's time for v2.0: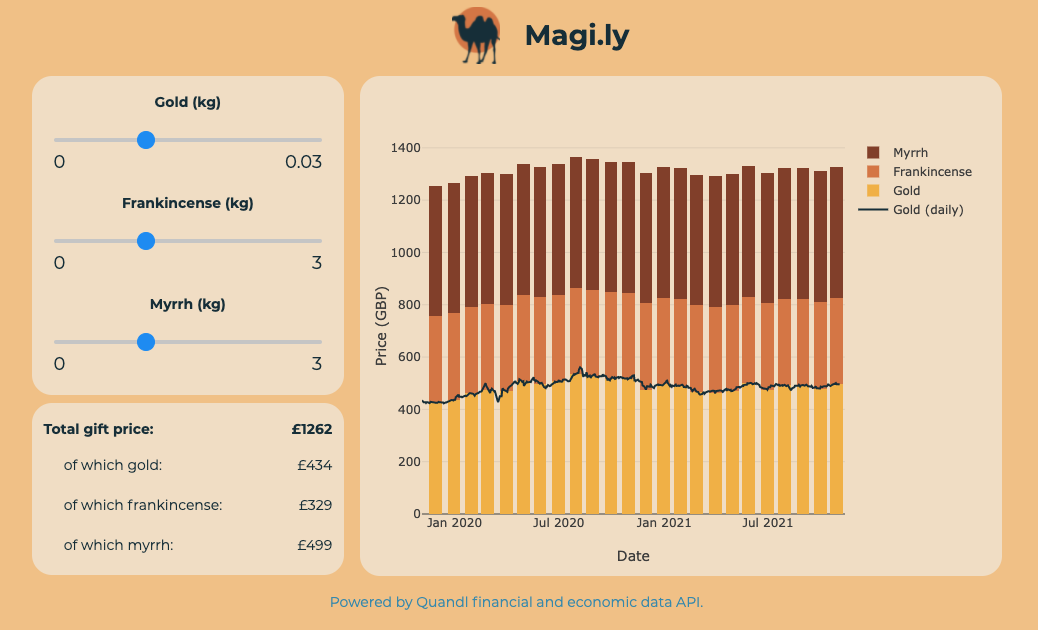 Gold, Frankincense and Myrrh 2.0
Advent Calendar, Day 18: Financial data with a festive spirit
Decorate a Christmas Cookie
Have you ever wanted to see what your finished Christmas cookie will look like without picking up the piping bag? This year, we created an app that allows you to take a photo of your deliciously real cookies and decorate them virtually.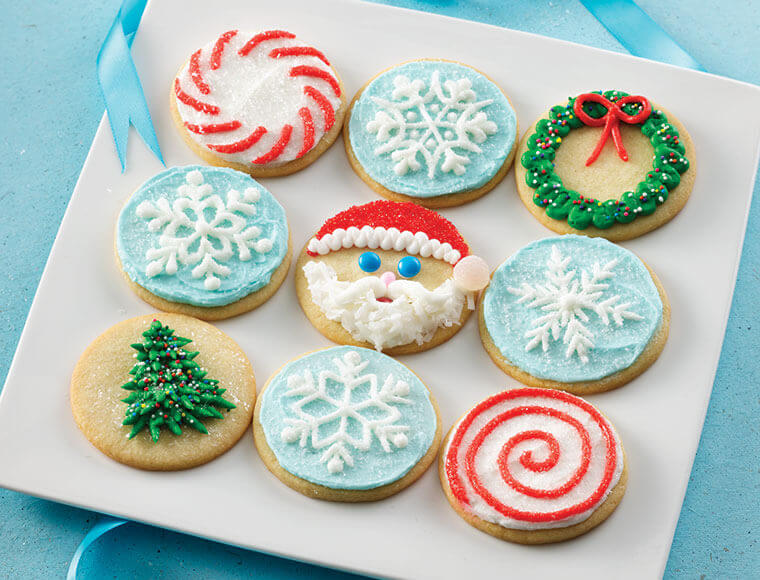 Decorate a Christmas Cookie
Advent Calendar, Day 19: Decorate a cookie using our app
Automate your Party Invitations and RSVPs!
It's the run-up to Christmas, and we know that means time is precious. Monday's app will save you time by automating some of your party prep. The app sends out invitations and manages RSVPs for you, so you can get back to wrapping presents and drinking hot chocolate.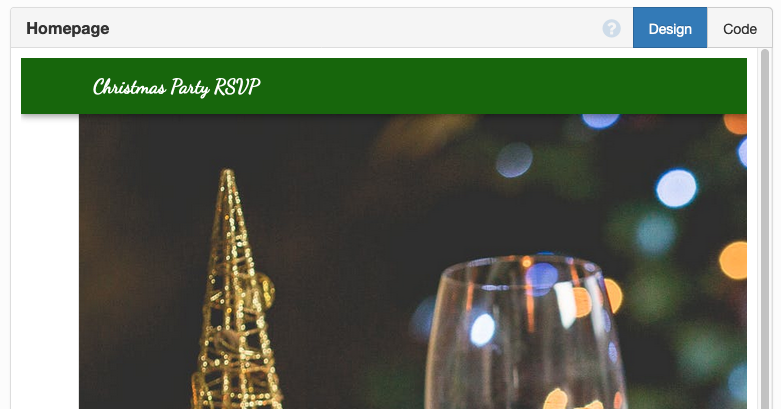 Automate your Party invites and RSVPs!
Advent Calendar, Day 20: It's definitely Christmas Party Season! Sending invites and managing rsvps can be a pain, so why not let Python do the work for you? We're going to have a few different screens depending on whether a party is being added, or someone is responding to an RSVP. So, let's have a blank Homepage...
---
Share the Christmas apps
Do you know programmers who might enjoy our Advent calendar? Why not share it with them:
Give the Gift of Python
Share the Advent Calendar:
Get tomorrow's app in your inbox
Don't miss a day! We'll mail you a new web app every morning until Christmas Day: