Last week in Anvil's Advent Calendar
We're now over halfway through the Anvil Advent Calendar - we're building a festive Python web app, every day until Christmas!
Here's what we've seen in the last week:
Skip your least favourite Christmas song
Last week we built an app to let you play random Christmas carols. But what if one comes up that you just can't stand? Well, now you can skip it!

Christmas Song Skipper
Advent Calendar, Day 11: For when your colleagues demand a giant 'skip' button.
Generate random Christmas Greetings with GPT-J
If computers are to be our new overlords, they should get to enjoy Christmas too. This app lets GPT-J write you a nice, festive message: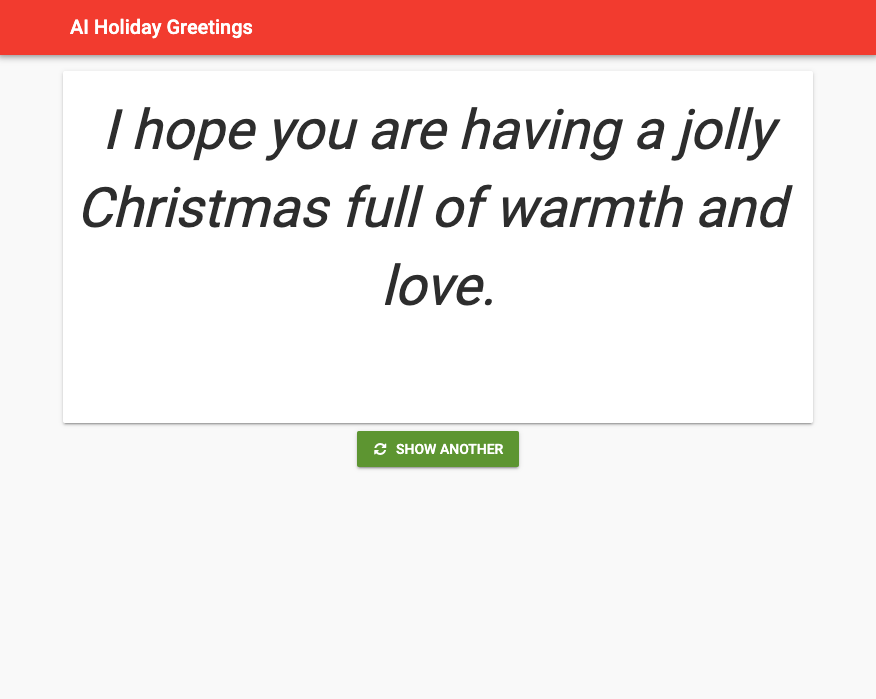 AI-Generated Christmas Cards
Advent Calendar, Day 12: No need to come up with Christmas greetings on your own, when you can get an AI to help.
Add to your Wishlist using the command line
Last week's wishlist app already let you add items by email, but if you're really old-school, you'll need a command line option. So we built it.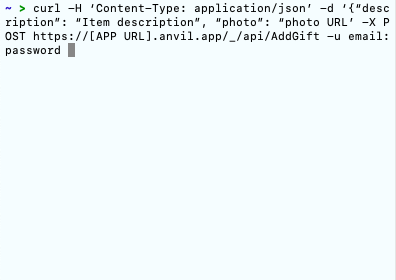 Add to your Wish List by Command Line
Advent Calendar, Day 13: For when inspiration strikes and you have a terminal right in front of you.
Manage your Christmas gift shopping list - offline
Of course, you already want to use an Anvil app to manage your Christmas shopping list, but what if you're out and about with no WiFi? No problem; this app works offline just fine.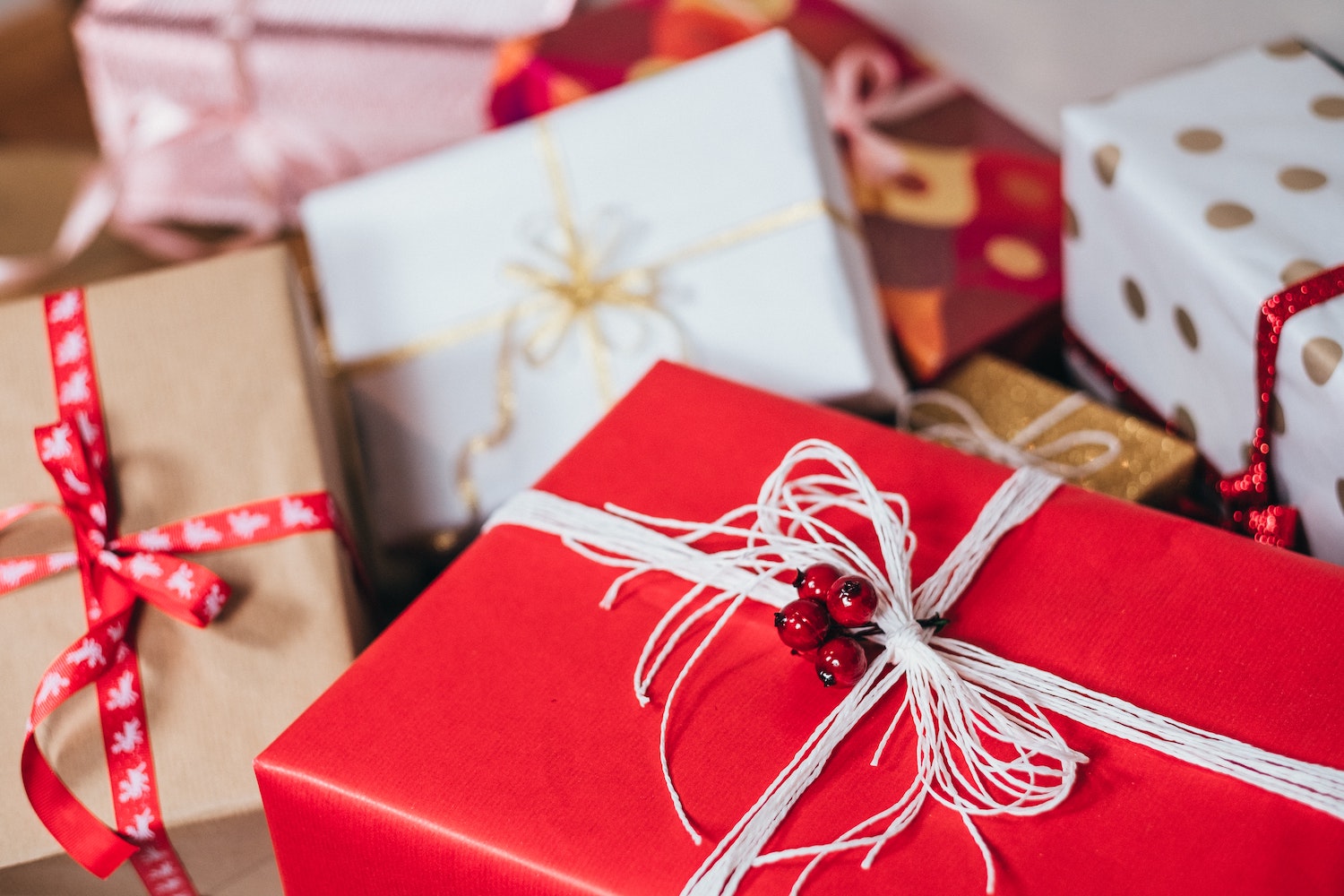 Offline Shopping List App
Advent Calendar, Day 14: Add to your Christmas shopping list offline from your phone!
Find out which of Santa's reindeer you are
Personality quizzes are all the rage, and we've got one to get you in the festive spirit: find out which of Santa's wonderful reindeer is your Christmassy twin.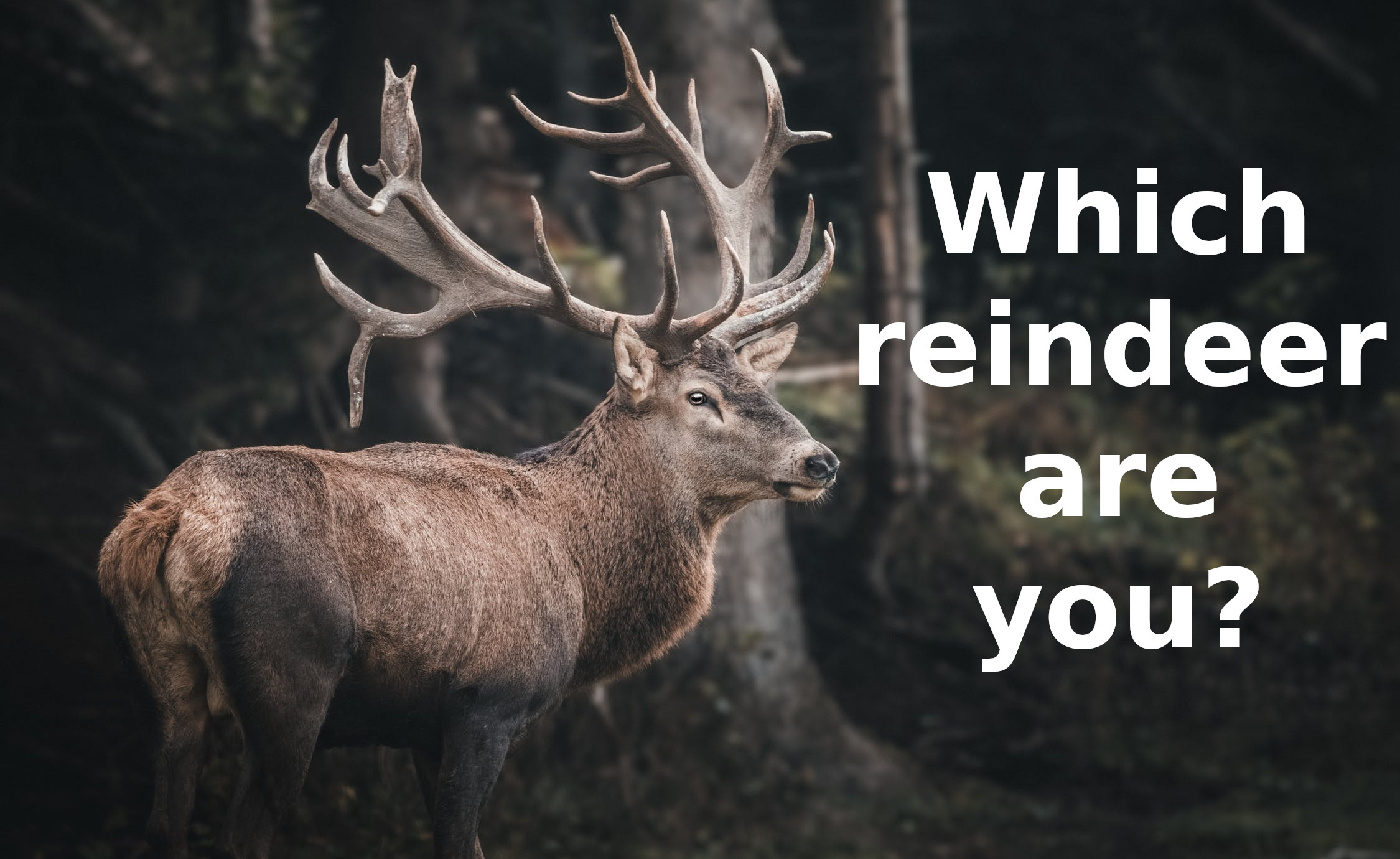 Santa's Reindeer Personality Quiz
Advent Calendar, Day 15: Ever wondered which of Santa's 8 wonderful reindeer is most like you? Find out with our extremely accurate and detailed quiz, built with Anvil!
View your wishlist by email
The wishlist app is nearly complete. All that's left is let you send your list to loved ones by email - and it turns out to be a breeze: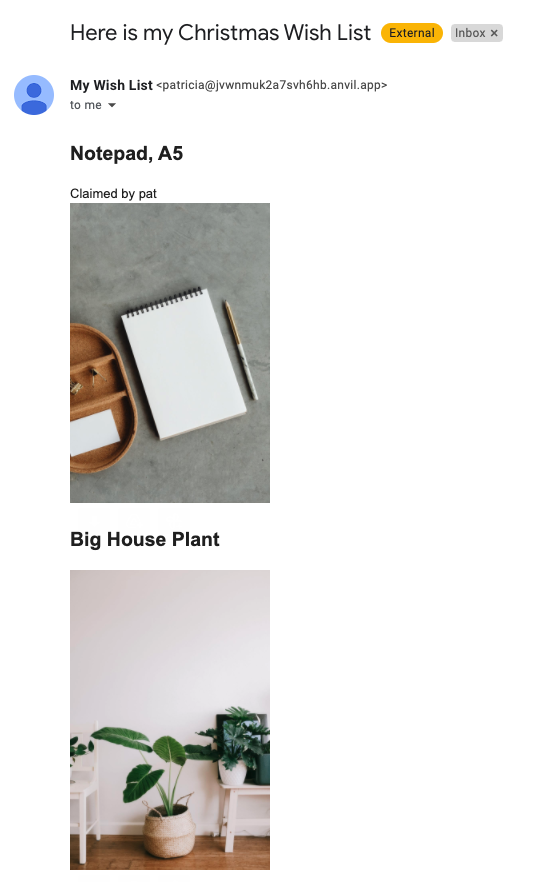 View your Wishlist by Email
Advent Calendar, Day 16: View your wishlist on the go by sending it to your email.
Send a real Christmas card with randomly generated greetings
Behold the unholy fusion of Advent days 5 and 13: Using GPT-J to write Christmas greetings, and Handwrytten to send them in a physical card. Confuse and befuddle your friends with this Advent app: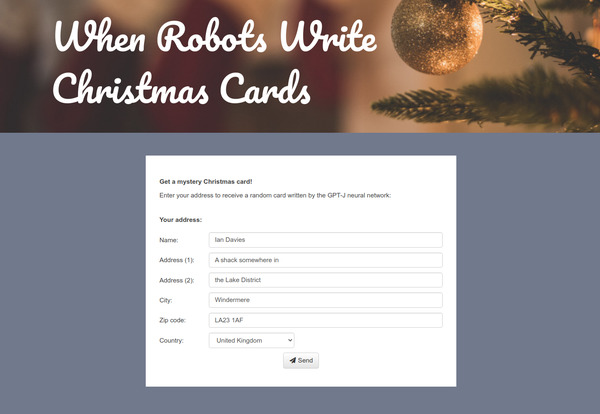 Get a random AI-generated Christmas card
Advent Calendar, Day 17: Send yourself a mystery card thanks to GPT-J.
Share it:
Give the Gift of Python
Share the Advent Calendar:
Get tomorrow's app in your inbox
Don't miss a day! We'll mail you a new web app every morning until Christmas Day: