A Python Web App For Every Night of the Holiday
Tonight we're lighting the first candles on our menorah and getting excited for donuts and latkes! People around the world are celebrating Hanukkah with food, gifts and fun.
Not to be outdone by those parents who give a new gift every single night of Hanukkah, we've prepared some special treats for you! Each night you can look forward to a new web app, built with nothing but Python!
For our first night, we've got a handy guide to getting lit: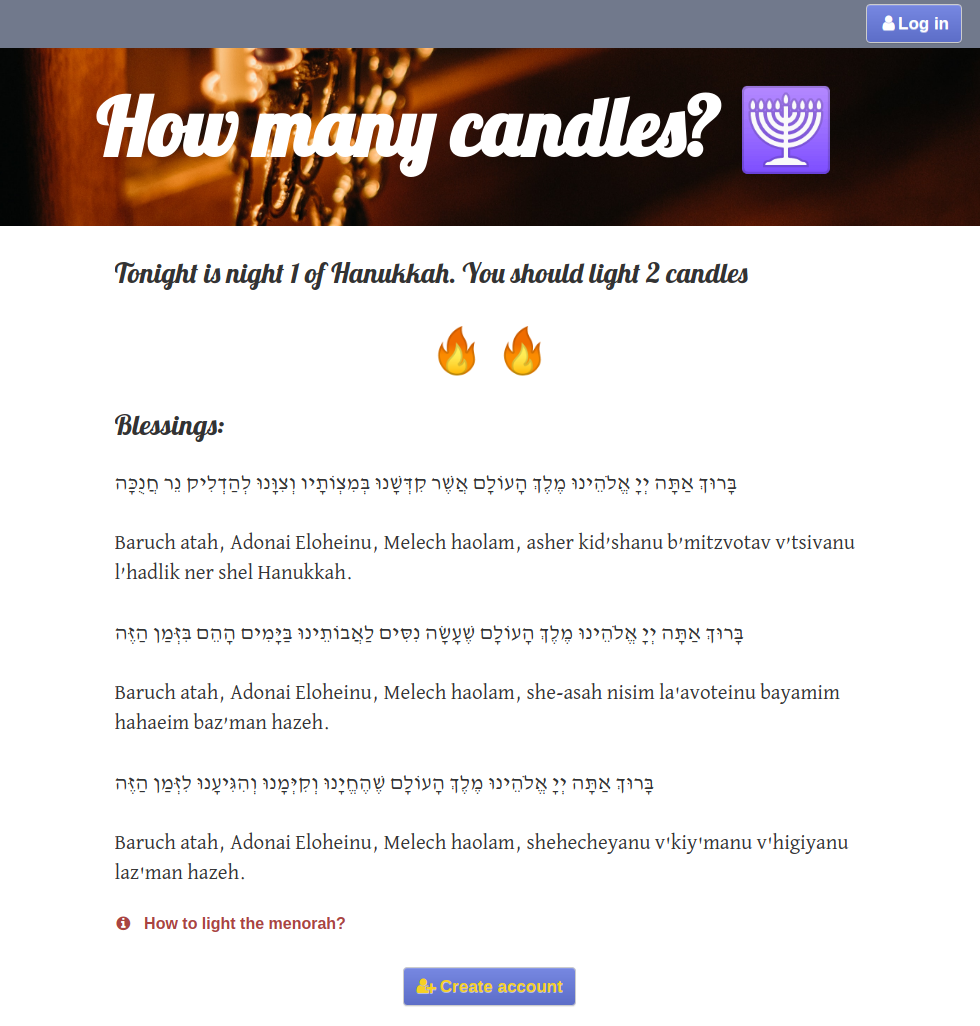 How Many Candles?
Tonight's app: daily emoji to remind you when to light the candles!
Check out the rest of our Hanukkah event:
Share the fun!
Give the Gift of Python
Share this post:
Get Tomorrow's App in Your Inbox.
Don't miss a night: