Our Final Week of Festive Python Apps
It's Christmas Eve, and we've opened the last door of the Anvil Advent Calendar. We have now revealed every one of our festive web apps!
Here are some of the festive apps we have seen this week:
Will It Snow Today? (dot com)
We're based in the South of England, so it's usually disappointing news: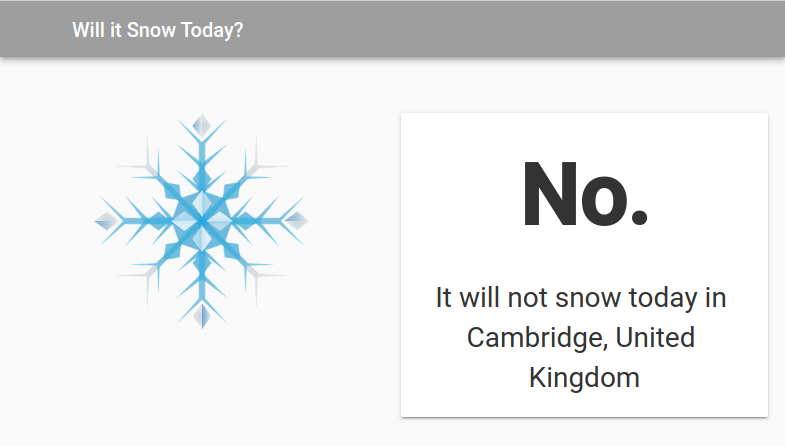 Will it Snow Today (Dot Com)?
Geolocation + Weather APIs = Bad News for Britons. All the crooning songs are demanding snow, and you want to know whether today will be the day it happens. Find the answer with today's Advent Calendar app...
Scoring Christmas Board Games
Never search for a pad of paper again: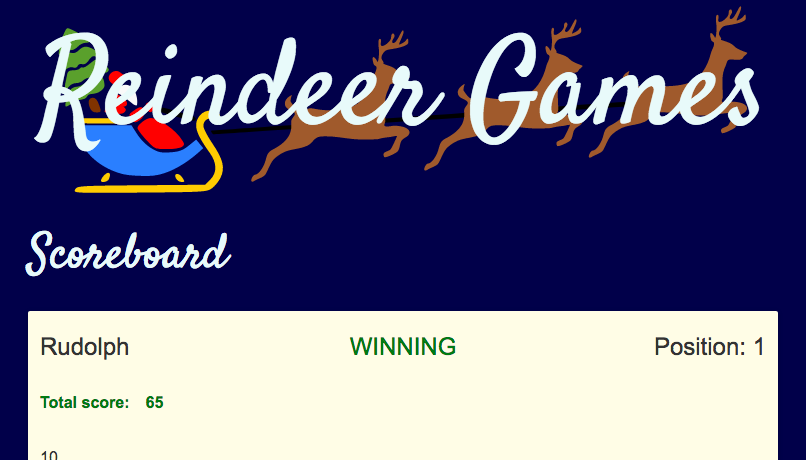 Christmas game scorer
It wouldn't be Christmas without games. Some of my favourite games don't come with score cards, so I built a quick app to keep track of scores without needing to find a...
Control your Christmas Tree with Alexa
"Alexa, tell the Christmas tree to turn its lights on!"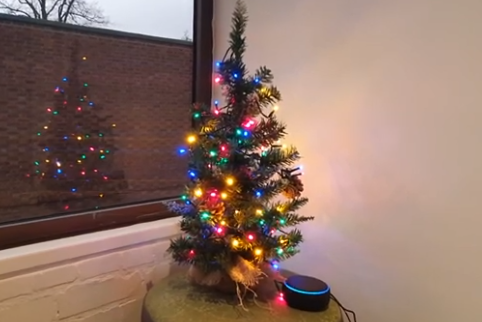 Alexa-Controlled Christmas Tree
Send an E-Card
"Dear Auntie, I am very sorry I didn't mail you a card in time…"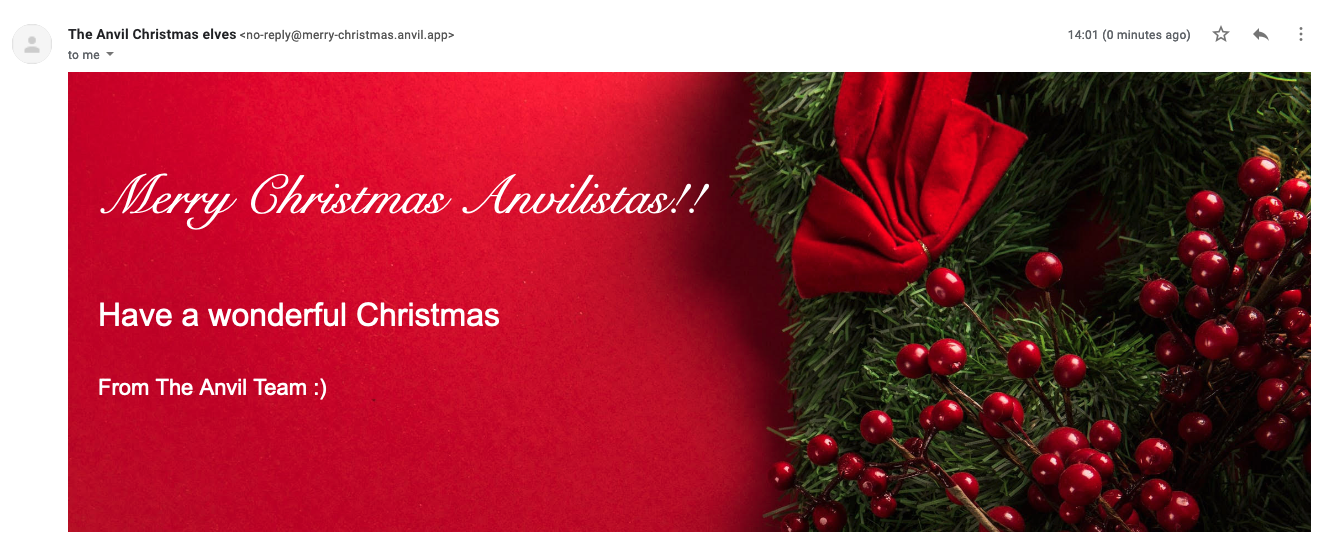 Send a Christmas e-card!
Advent Day 20: It's probably time to get those Christmas cards sent out! Even better, why not send personalised e-cards? In today's advent app, we show you how to create custom Christmas e-cards and send them out to all your friends and family. We'll create a simple UI using TextBoxes and TextAreas for our user inputs...
Roast Dinner Critical Path Analysis
A Christmas dinner is 95% logistics – and we've got you covered.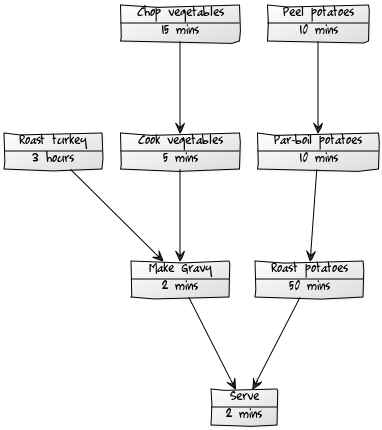 Roast Dinner Scheduler
Advent Day 21: I don't think anyone would accuse me of being an excellent chef, but I have a talent for ruining even simple meals by messing up the timing. If you have the same problem, then today I have just the app for you: A recipe scheduler with live timing display.
Let it Snow – In All Your Apps
Add some festive flair to any app: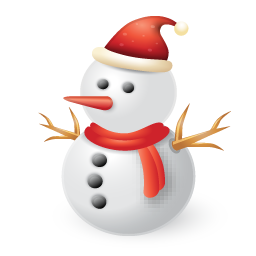 Let it snow!
Today we're adding a touch of Christmas sparkle to our apps. We're going to add a snowstorm. It's *very* simple: Go to any Anvil app, click on 'Assets' in the App Browser, and select...
Name That Carol
Banish earworms with a musical search engine: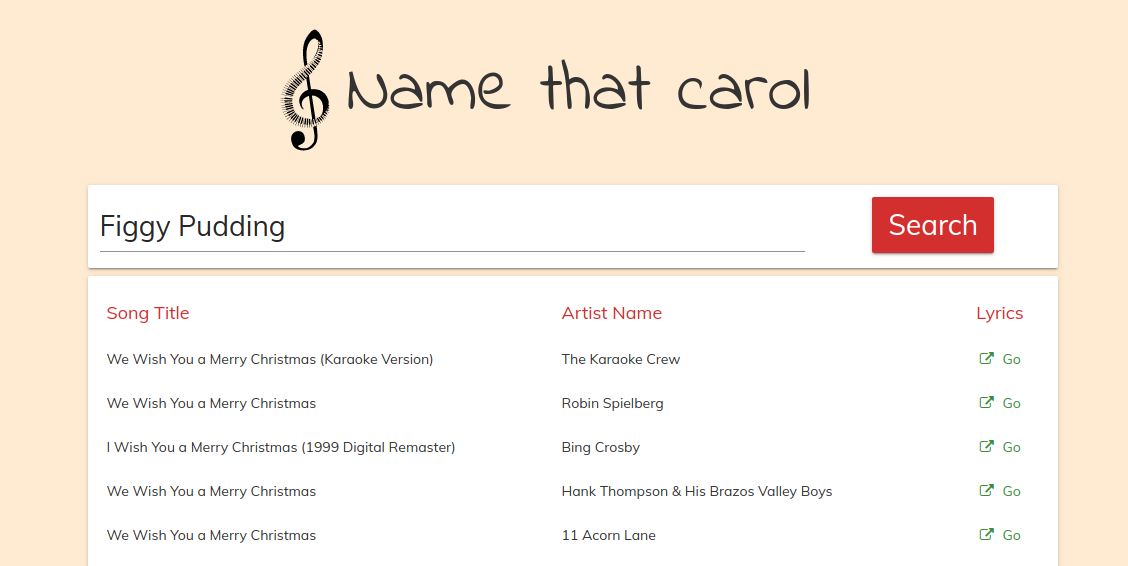 Name That Carol
All I Want for Christmas is to Get This Song Out of My Head! Ever had an obscure line from a song stuck in your head and you can't place the title? Today's advent app lets you enter some words from a song, and get a list of songs it's in. There's even a link to the full lyrics (courtesy of MusixMatch)...
Map Sightings of Santa
Track his progress across the globe: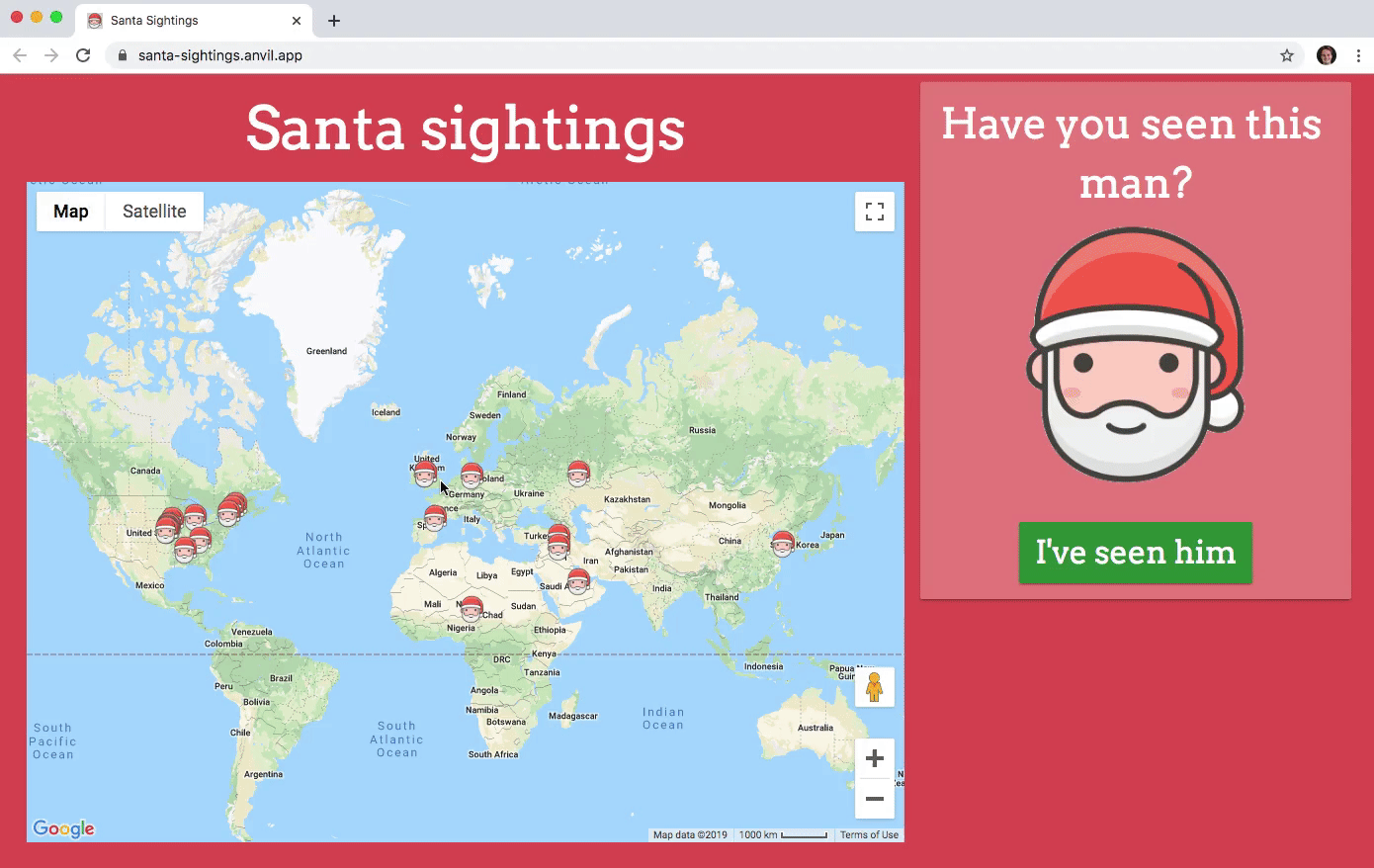 Santa Sighting Mapper
He's making a list(), he's checking it twice... Does Santa really visit every child in the world in a single night? Tonight we find out - using data! If you've seen Santa, you can use this app to submit his address. There's a map showing all the sightings so you can check where else he's been.
There's more! See the whole Advent Calendar:
Share it:
Give the Gift of Python
Share the Advent Calendar:
Get tomorrow's app in your inbox
Don't miss a day! We'll mail you a new web app every morning until Christmas Day: