Build a Web GUI with Nothing but Python
Anvil is a GUI builder that lets you build web apps with nothing but Python.
Drag and Drop Builder
Build your UI with our drag-and-drop designer. No HTML or JS required – just drag Python components onto your page, and use them from code!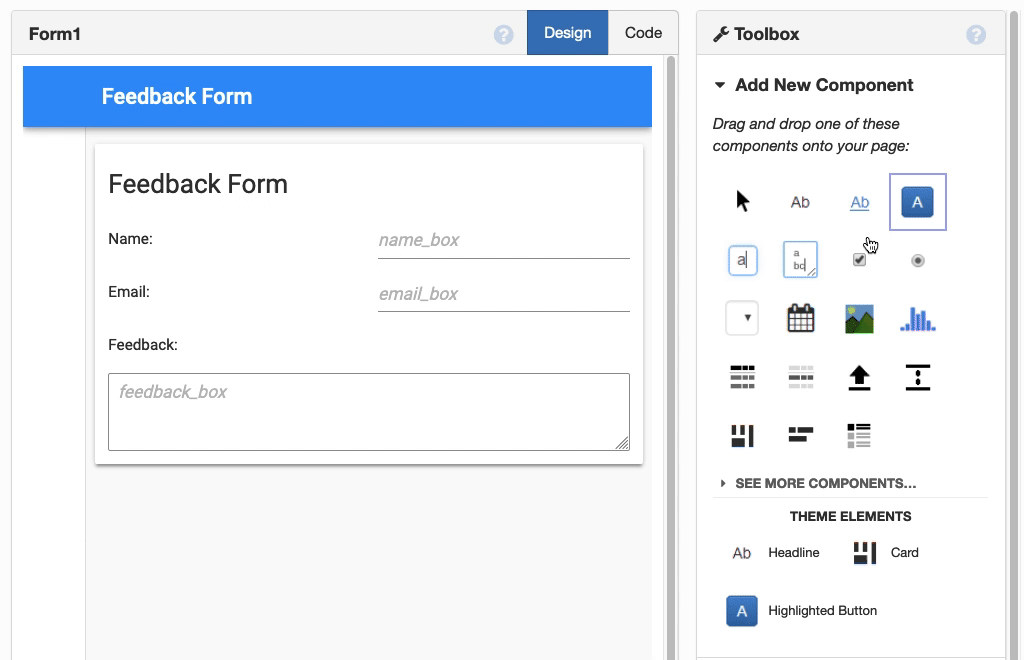 Pure Python Code
Every GUI element you create is a Python object. Clicking a button calls a Python function. If you can write Python, you can create a web GUI!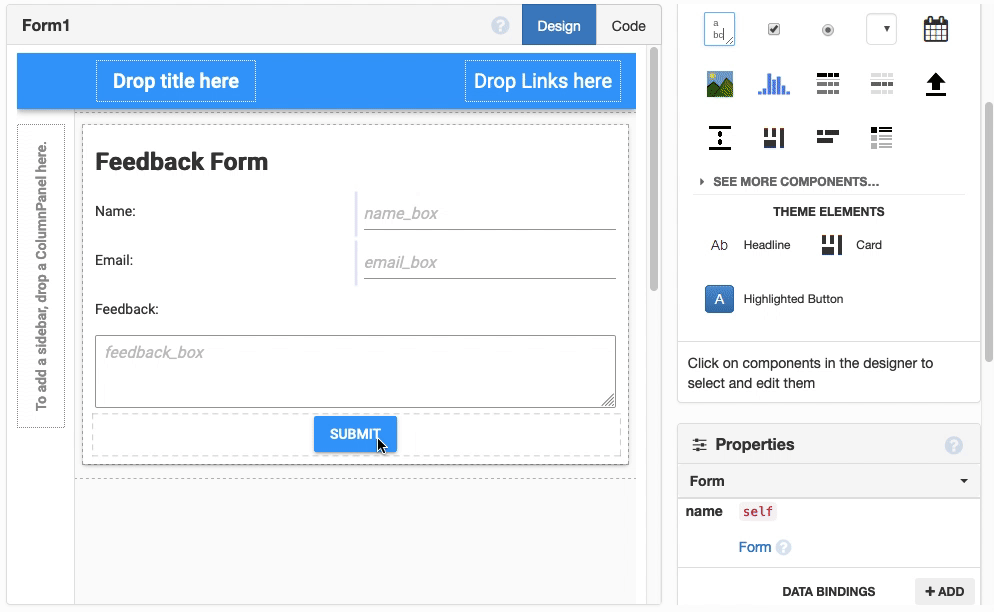 Free, Built-in Hosting
One click, and your app is live on the web.
Anvil takes care of hosting, updating and deployment. Just focus on the code!
(Want to know more? Check out our deployment documentation.)
Learn More
Anvil is free to use – try it out now:
Here are some example apps to get you started: