We recently announced the full release of our new Anvil Editor. We re-built the Editor from the ground up, based on insights from hundreds of hours of conversations with Anvil developers. As well as a new look and feel, the new Anvil Editor includes new capabilities for collaboration, managing deployments, and smoother editing of your apps.
To see what's new, read our announcement: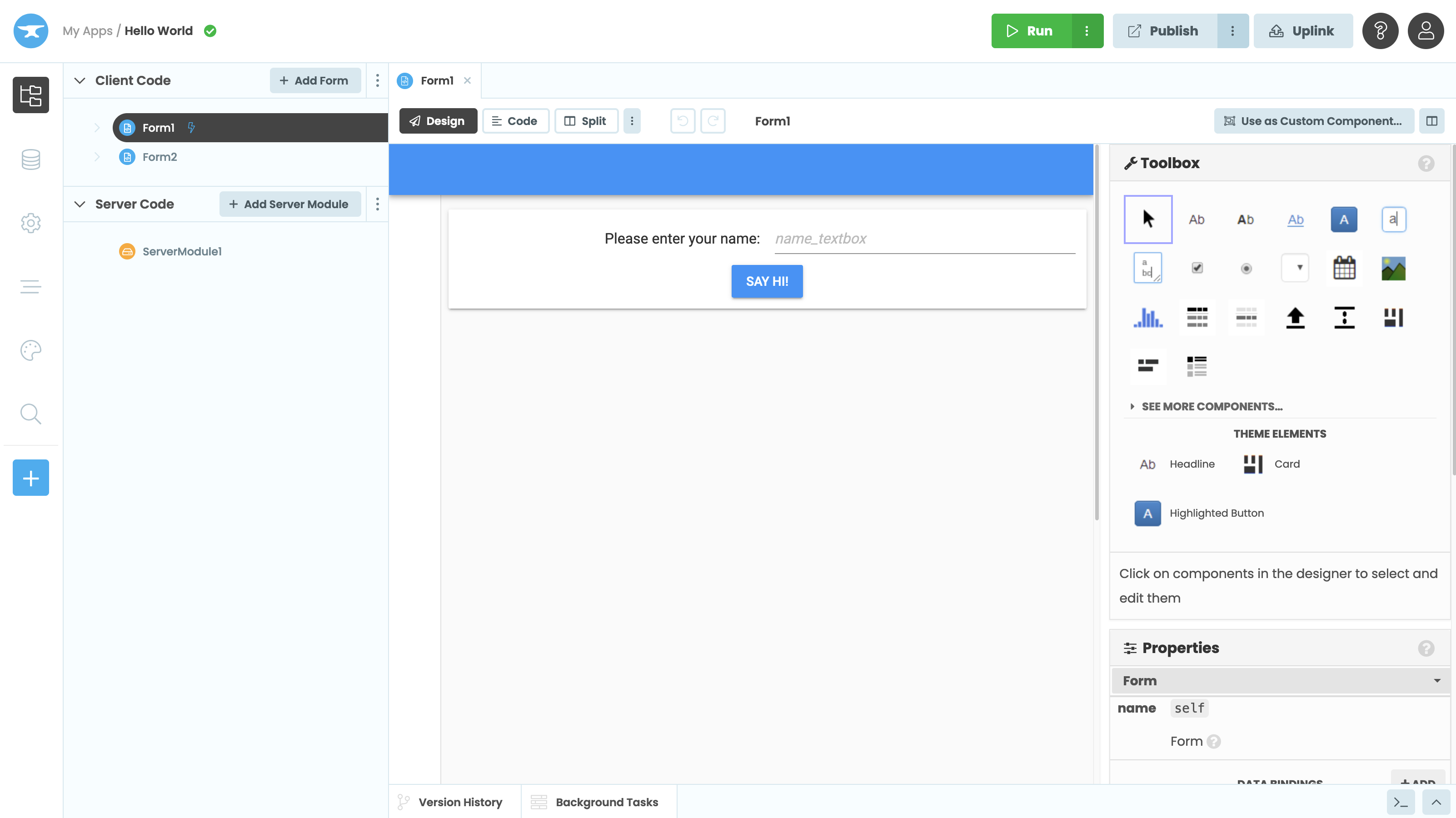 You can switch back to the Classic Editor, and forward to the new Anvil Editor, any time you like. Your applications will work with both (with small exceptions).
The Classic Editor is still fully supported, and you can switch back and forth at any time. We will announce a retirement schedule for the Classic Editor soon, but you can continue to rely on it for now. The Classic Editor will only receive high-priority bug fixes from this point forward, and we recommend everyone switches to the new Editor.
From Classic Editor to New Editor
You can switch to the new Anvil Editor from the Classic Editor start page by clicking on the banner under "Recent Apps: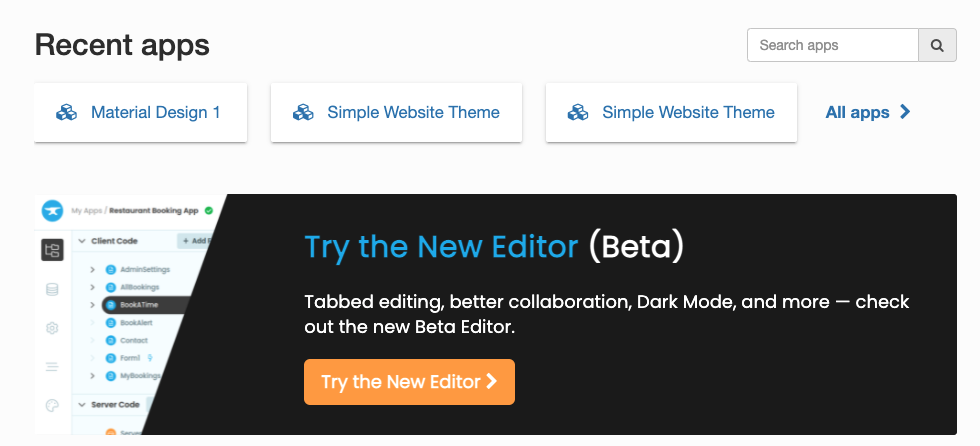 Alternatively, in the Classic editor, open any app and scroll to the bottom of the App Browser. Click the link titled "Join the future" to open the new Anvil Editor:
You can also go straight to the new Anvil Editor by navigating to https://anvil.works/new-build.
From new Editor to Classic Editor
To switch back to the Classic Editor, navigate to https://anvil.works/classic-build.
Classic documentation
You can find the documentation for the Classic Editor at https://anvil.works/classic-docs and the documentation for the new Anvil Editor at https://anvil.works/docs.
You can also switch between new and Classic documentation by clicking the banner at the top of the documentation page or the link at the bottom of the documentation sidebar: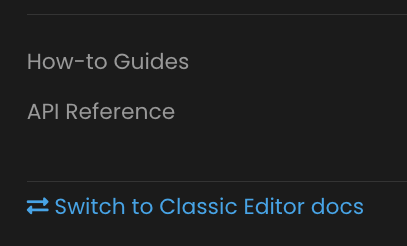 You can edit any app in both the Classic and the new Anvil Editor, even if you're using new features that the Classic Editor doesn't support. The Classic Editor will always edit the master branch and the default database, even if you have created other branches or other databases in the new Anvil Editor.
If you configure Deployment Environments for an app in the new Editor, you will no longer be able to configure that app's deployment URLs or Uplink keys in the Classic Editor. This won't happen automatically – you will always be prompted for confirmation first.
You will be prompted to migrate your app to Deployment Environments if you:
App Server compatibility
Applications produced by the Classic and new Editors are all compatible with the open-source App Server.
---
Do you still have questions?
Our Community Forum is full of helpful information and Anvil experts.
---