You can update the look and feel of the Anvil Editor from the My Account tab in the top right corner of the page.

From the Look & Feel tab, you can switch the Editor into Dark theme or back to Light theme.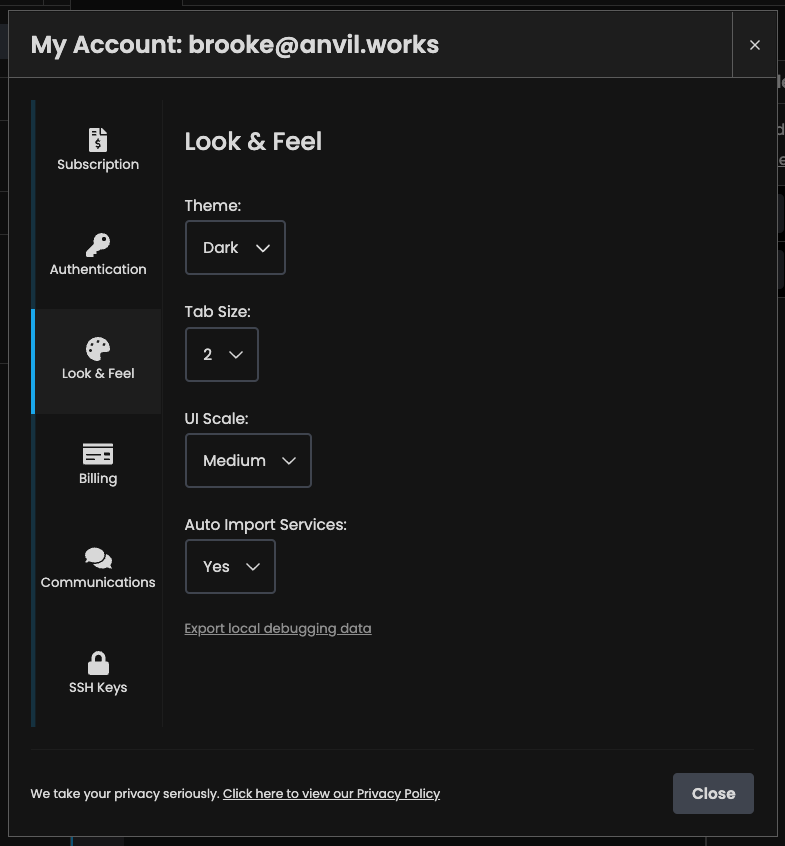 The UI Scale dropdown allows you to adjust the zoom of the Editor UI, without affecting the app you're editing. The default is medium.
---