Startup Lightning Strikes Fast:
Data Science to Product in 3 Weeks

The Problem: Turning a Machine Learning Model into a Usable Product
Founded in San Francisco in 2016, Lightning AI set out to answer a question that plagues online marketers: "How do I optimise my campaigns next?" When placing online advertising, companies can set hundreds of targeting parameters – but this yields quadrillions of possibilities, and choosing which audience segments to test is slow and labour-intensive. Lightning AI had developed a machine-learning system to automatically design, run and act upon A/B tests without human intervention. They had already started to prove this model, working with a small number of large advertisers.
It was time to scale up. This meant creating a web control panel, to enable new and existing clients to design and manage their advertising campaigns. Lightning AI obtained quotes from contractors, but they were facing a multi-month timeline and large up-front costs that would have made rapid iteration impossible.
The Solution: Enabling Data Scientists to Build Web Applications
Lightning AI turned to Anvil, a platform that enables data scientists to build full-scale web applications with their existing Python skills. Using Anvil, they built and iterated on the web front-end in concert with their machine-learning models. They launched their web platform within 3 weeks.
"
We were able to skip pre-seed funding by building a functional product. Six months later, we were profitable. Anvil literally changed the course of our business.
"
— Colette Nataf
Founder, Lightning AI
The Success: From Data Science to Profit
By launching their web platform, Lightning AI scaled instantly from consulting to a product business, and reached profitability within months. Because they retained full control of the development cycle, they have been able to continue iterating their product offering along with their data science toolkit.
Lightning AI continues to iterate rapidly, and to date has managed $50m of advertising spend for over 200 campaigns. Their ever-more-powerful management system, built in Anvil, continues to serve at the core of their business.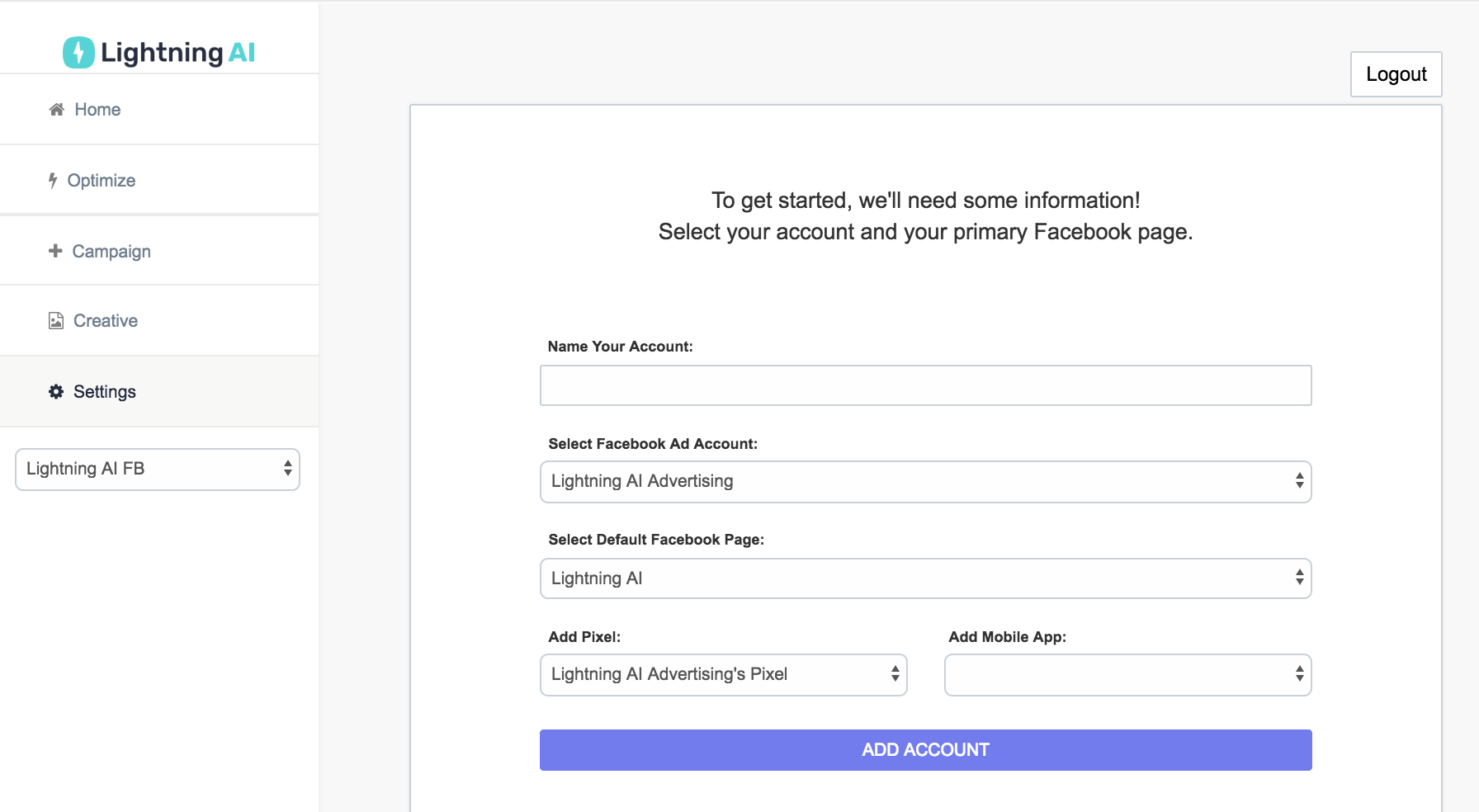 The Lightning AI web control panel
More Information
Lightning AI provides a mix of AI-powered technology and managed services to track, measure and grow advertising campaigns. Find your ideal target audience on Facebook, Instagram, Google AdWords, and more. Find out more at lightningai.com.
Anvil is a platform for building powerful applications quickly. Anvil's design, development and hosting tools build on the industrial-strength Python language to deliver results 7 times faster than traditional web development. Find out more at anvil.works.