A happy holiday season to everybody! As the nights draw in and the temperatures drop*, we've been working hard to make Anvil even cooler. * Temperature changes may vary by hemisphere. Consult your globe for more information.
Titles, logos and descriptions
Now you can customise the public face of your app using Titles and Logos. This configures search engine and social media previews as well as your app's favicon and the title of the browser tab.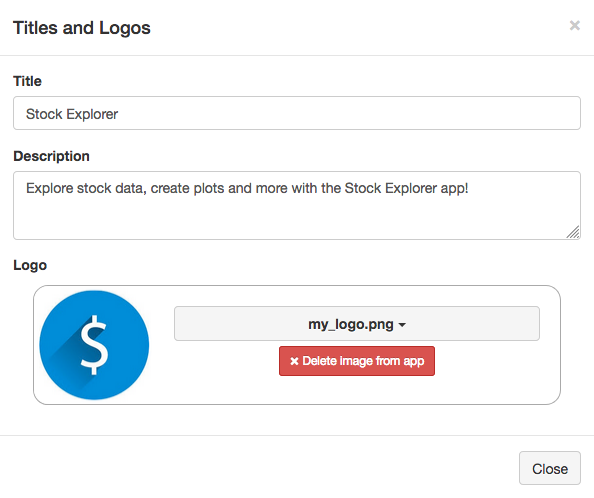 Look for Titles and Logos under the Gear menu

to brand your app!
Introducing the Anvil Library
There's now a library of useful components to clone for free and use in your apps:
The components are implemented as Anvil apps, so they are composed of the standard atomic Anvil Toolbox components. This means you can see exactly how they work and modify them to suit your requirements.
The current list of components in the library is: - An input Form validation module - A translation module - A multi-select DropDown component - A progress bar - A sliding toggle switch - An input box that displays results as queries are typed
We'll be adding more components as time goes on. If you have any requests, why not start a thread in the Forum?
Do you have a component to share? We welcome submissions. Contact us at contact@anvil.works!
A special thanks goes to David Wylie for his excellent Multi-Select DropDown and Toggle Switch/Progress Bar components, which are available for everybody in the library.
Even more ways to search our documentation
We're constantly adding to our documentation search system. A single search box finds results from the Reference Docs, our tutorials and cookbooks, selected Forum posts, example apps to clone, and other specially-written hints and snippets.

Use the 'How do I…' search box in the top-right corner of the Anvil editor, or visit the Learning Centre or Knowledge Base pages for a bigger version.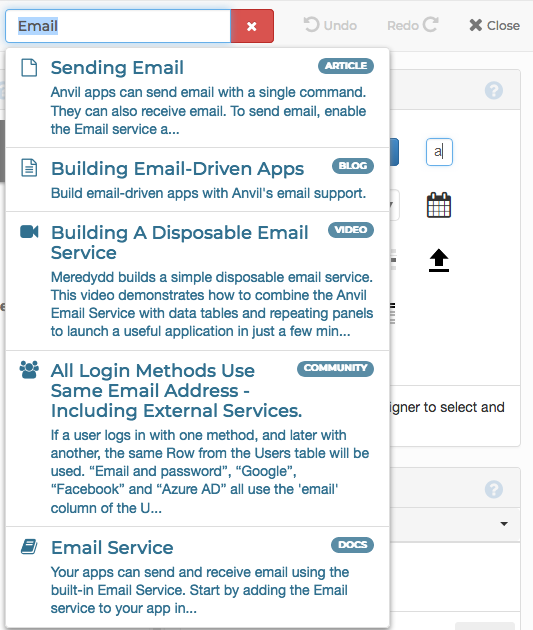 Other updates
As usual, we've been working on the details too. Here are a few details you might have missed:
The Data Tables Service now tells you how many Rows are in your table.

Remembered user sessions are now stored in the Users table in Data Tables, so you can delete them to log users out.

There's now a distinct URL associated with editing an app, so you can bookmark the Anvil editor with an app open.
Until next time, happy building! See you in the New Year.