The Longest, Toughest Snow Machine Race in the World
Stories from the Workshop, Episode 7
Every February, a few dozen hardy folks mount their snowmobiles and set off into the wilderness of Alaska, covering over two thousand miles of rugged terrain in 35 hours of racing. They are followed on this journey by thousands of spectators from all over the world. This month, I talked to the team who make that happen: John Woodbury, Iron Dog's race director, and Brice Wilbanks, their tech lead.
I learned a lot about the race, the extraordinary efforts that make it possible, and how they use a mix of digital tools, including Python web apps, to bring the audience along for the ride.
Map
The Iron Dog race is epic in scope. Get a sense of the distance involved: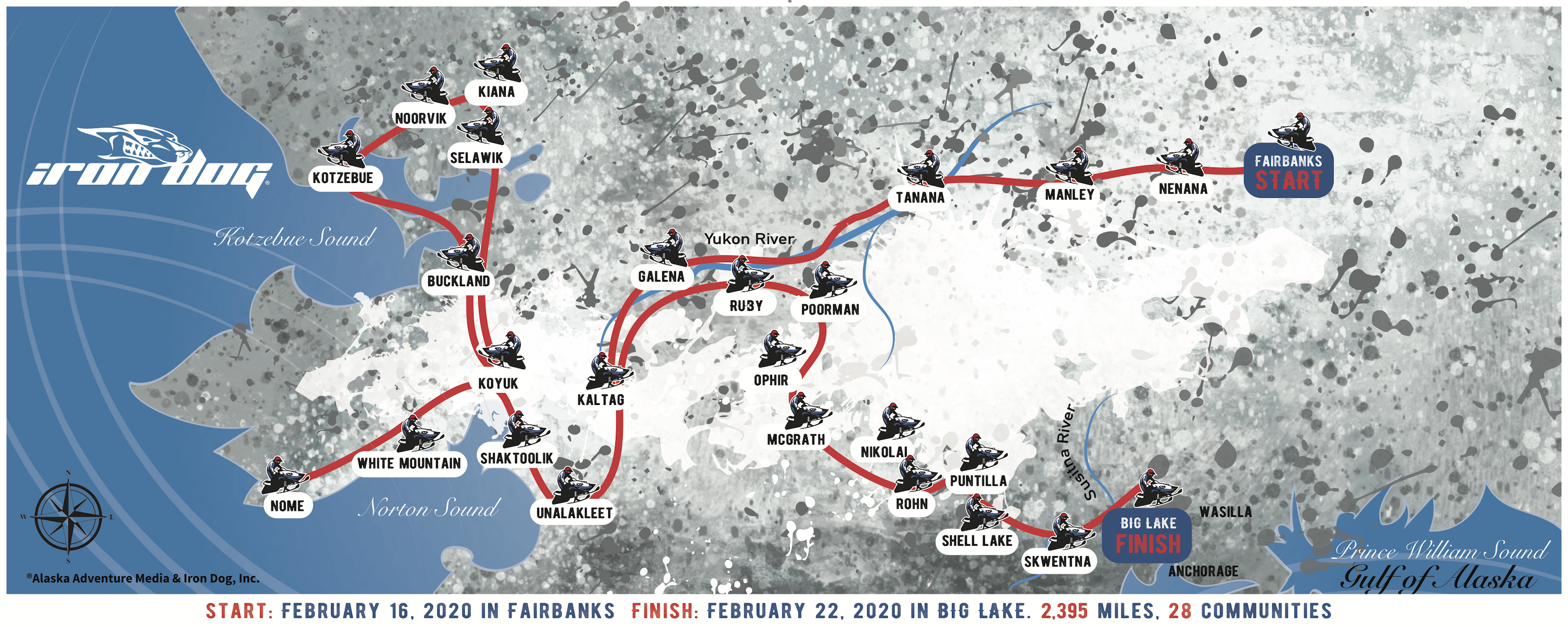 Links
Stories from the Workshop: The Anvil podcast
People use Anvil for amazing things – and the more we talk to them, the more we learn! So we've decided to start recording some conversations: We're calling them Stories from the Workshop.