Hi,
I am not sure if it is a bug or my limited experience. When I implement user service as following: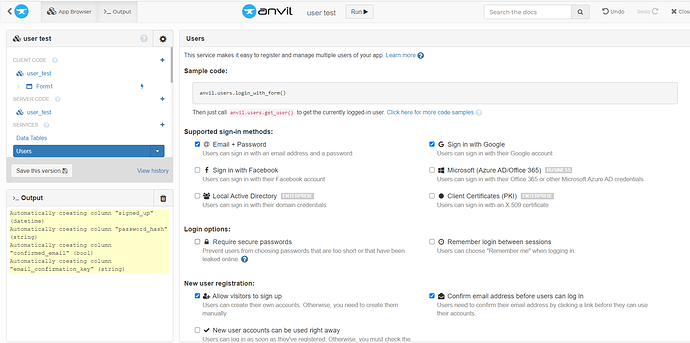 And run the app., then click sign in with Google, it allows me to access the first page right away! even though the enable box is set to False, and when I try to login again using sign in with google it says "This account has not been enabled by an administrator". My understanding is that I shouldn't be able to access the first page from the begining until my account is enabled by the admin.
Here is my app:
https://anvil.works/build#clone:4I2NDZDZYR5JY662=XMYQ5EBTDHIUHCSYUKFTJYHE
Please help in resolving this issue.
Thank you,