After clicking on "blank page" on this alert: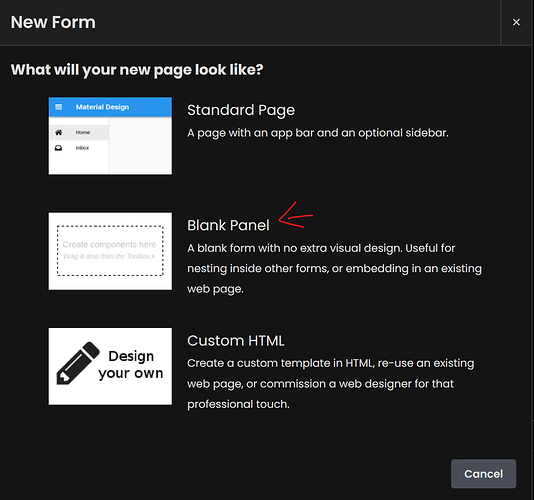 I get:


As well as an empty file:

Its not a problem since I can just add the form elsewhere and drag it to "Weekplan".
Still, thought this might be of interest for anvil central.
Mark
EDIT:
Clearing all caches removed the problem.