I've been tinkering away on a…well, let's call it a hobby project for ease…
This is a sneak peek at what I'm calling Gov-Anvil for now, a hybrid of the open-source GovUK Frontend and Anvil's Material Design 3 theme.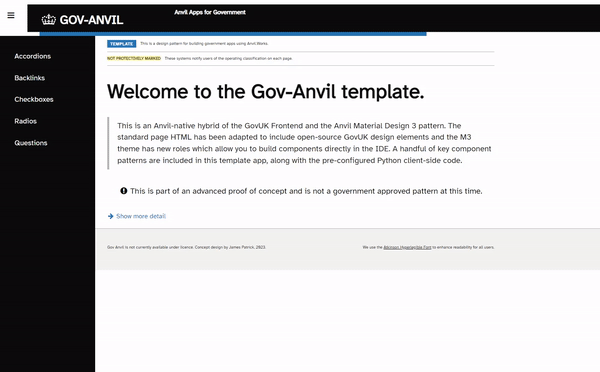 Anvil power for government apps? I definitely think it's got potential, how about you?