What I'm trying to do:
I have a Column Panel with 3 buttons (located on the left side of the screen, that is my main form. The buttons are : my meetings, book new meeting and notifications).
Also i have 3 more forms for each button (MyMeetings, BookNewMeeting, Notifications)
What i wanna do is : when i click for example on my meeting button it has to open MyMeetings form on the right side of the screen and the panel with all buttons should not dissapear. So i can change the right side of the screen base on what button i clik on on the panel.
Please if anyone know how it works help.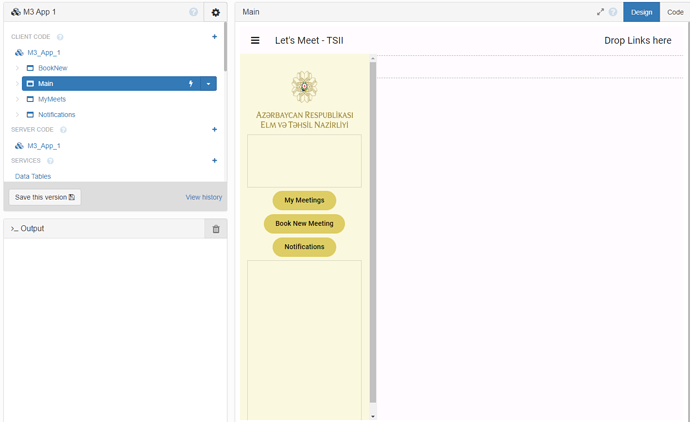 What I've tried and what's not working:
Code Sample:
# this is a formatted code snippet.
# paste your code between ``` 

Clone link:
share a copy of your app