When creating a new [Blank] form and configuring it as a Custom Component, there's a new option for the type of the property: Form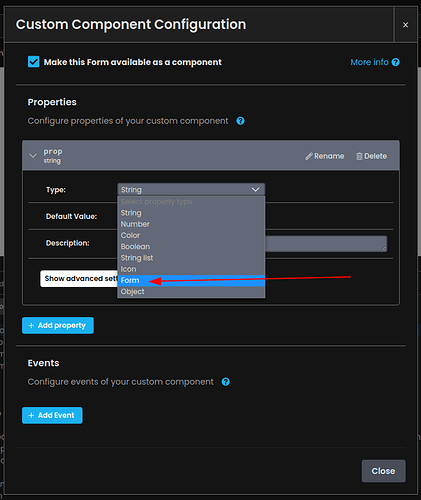 Since I never seen this type before, I wanted to check it out, however, as soon as you click in this option, the popup closes and gives an error:


From now on, every time you try to reopen the "Configure Component" popup for that form, it raises this error, making it impossible to undo the setup (from the editor, at least), making the only options to delete and recreate the component or revert to a previous commit.
This is probably an experimental feature not intended to release widely. Either way, reporting it to let you know if it was intended to go to production or not.