I was trying to update data tables row which has dictionary object.
The problem is the object is not updated sometimes. Yeah, i was trying since hours and unable to exactly figure out specifically when the problem happening.
I have setup session logs to debug. Everything seems perfect like i printed the dict object before and after update. It was all as expected.
But when i goto tables ui it's not updated there. And its actually not updated if i try to fetch it later.
Clone link:
anvil.works/build#clone:kwexvymsgt647ar7=etpnesyjacngrmrdlmjoyjrh|c6zzpapn4yyf5nvj=
How to execute
This is PDF containing codes
Enter the code one by one in form and make a choice to update.
Press the back button
Check in tables ui if your choice is updated in coupons column
Enter another code and continue 5-6 times
Extra pieces
Try from an Android phone with chromium based browser, because chances of error are more there
Try with codes in last, not in start
I can suspect that error is from anvil's side cuz according to session logs everything seems normal
Also got ExecutionTerminatedError: 219f20be33 sometimes with different codes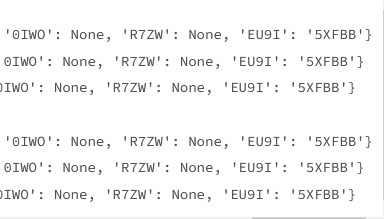 Here's the difference between session logs and tables ui you can see