Hi All,
I often see that a browser window that is left open over night raises an uhandled runtime error after some time. Since our users do that a lot we received quite some bug reports because of that.
To me it seems to be an issue of anvils websocket connections: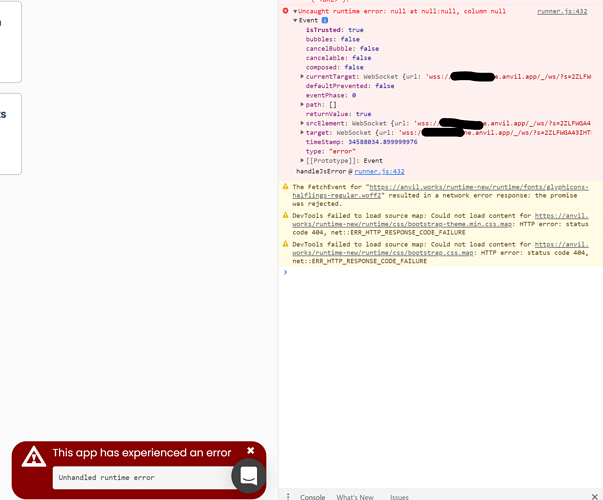 We have "solved" it, by overriding the errorhandling for production and catching those errors and handle unhandled runtime errors differntly. However this doesn't feel clean as we could potentially be overlooking important unhandled rt errors.
Mark