What I'm trying to do:
I am trying to follow the Anvil Tutorial on how to work with external databases. Here's the link Anvil | Query an external database from Python
But in the very first chapter I hit a roadblock.
What I've tried and what's not working:
I am trying to connect to the sample posstgresql database that Anvil provides. I have tried using psql (see screenshots) and also a DBeaver app but they are not connecting. I am using standard Port 5432 on DBeaver and username is the same as Database ID, as instructed.
Please see screenshots. Thanks.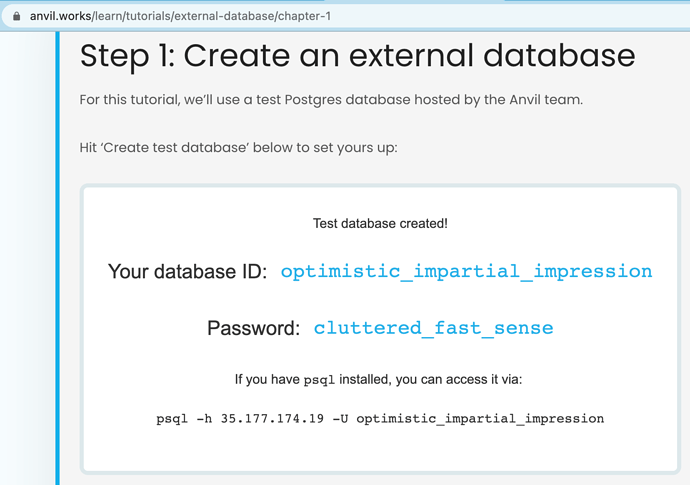 Code Sample:
# this is a formatted code snippet.
# paste your code between ``` 

Clone link:
share a copy of your app