As was in the old editor, the new Editor constantly saves the changes from your files as you edit then (which is good and needed).
It also auto-commits those changes every (if I'm not mistaken) 15 minutes. This was ok in the old editor, but with the Version Control introduced in the Beta editor, we should be able to completely control our commits, so things like: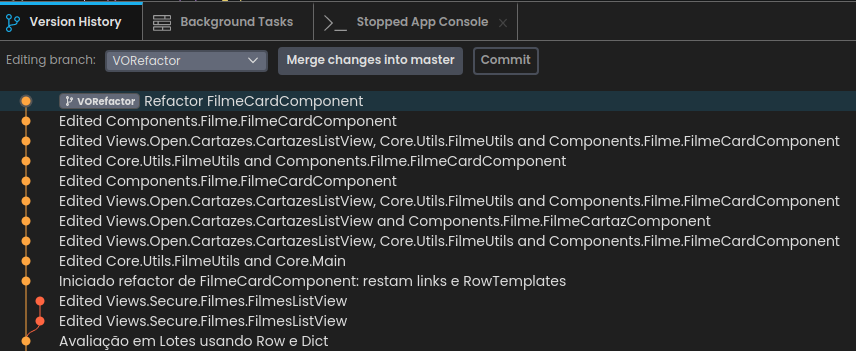 Should look just like:

What I think it should do is always save the editing of the workfiles but don't commit or always commit amending the prior commit and when the dev clicks in commit, then it reopens that last commit so we can commit always using a useful commit message. I always review every change in every file before commit in my work and personal projects and would like to do that here too, now that we have an almost full VCS implemented.
Of course, this should be configurable, since for new users or users not as familiar with git the current workflow is perfect.