Hi,
I'm posting this here because I am unable to create a new topic in bugs.
I've already shared this with Ryan, but he redirected me to the forum.
I am unable to share my entire project here, but I'll try to explain the bug anyway.
The bug happened when checking out an older commit with a totally outdated database schema, and then switched back my latest commit. It might also be because a new branch has been created in the meantime.
The problem is that I can either select the right schema, but then when I edit the code, I get an error message saying " You're viewing an old version of the app - you shouldn't be able to edit it! This page will now refresh." This keeps popping up in an infinite loop.
I could resolve this by selecting an older schema, but then I lose all of my database schema changes and corresponding data.
The state of the system is now even more bugged since I'm getting a "Schema mismatch" error. When selecting the appropriate schema here, the next popup proposes to delete these columns while they are actually supposed to be kept. It seems like the system completely lost track of the selected schema since they are reversed.
This is the schema mismatch error: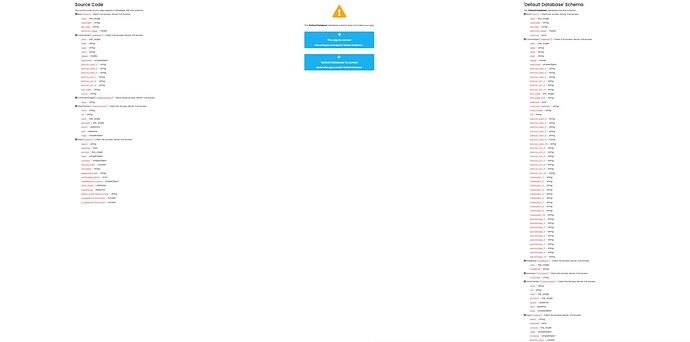 When clicking "The app is correct", it actually proposes to delete these fields, rather than adding them!
(I'm not able to upload more than one media file on this forum…)
For me personally it's not a big issue to fix this problem manually, but imagine the consequences if this issue wouldn't be solved, the consequences could be devastating! If there is a dev around here that would like to take a look on teamviewer or whatever, be my guest.