What I'm trying to do:
create a client writable view with:
client_writable_cascade()
What I've tried and what's not working:
The error does not occur:
if I switch beta tables off (Thus also this Bug Report)
in another environment that points to the same commit and same database
Thus I guess this error occurs only if a third environment is added and this environment uses v2 tables and not the default database.
Also all tables have server side access switched to edit.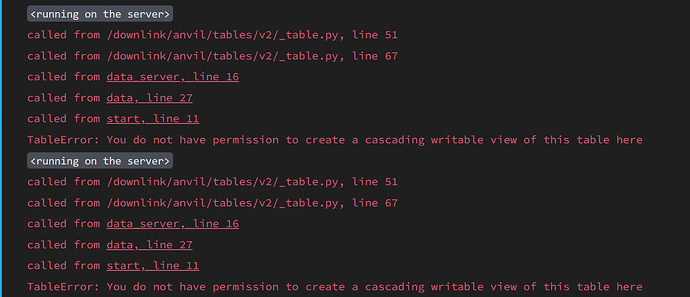 Code Sample:
client_writable_cascade()


Clone link:
Cannot share the clone link here but happy to invite someone from anvil to the app to check the issue out - if needed.